Sirena keeps your home free from dust and your family members away from allergy symptoms.
Sirena 保持家居一塵不染確保家人免受過敏症侵害。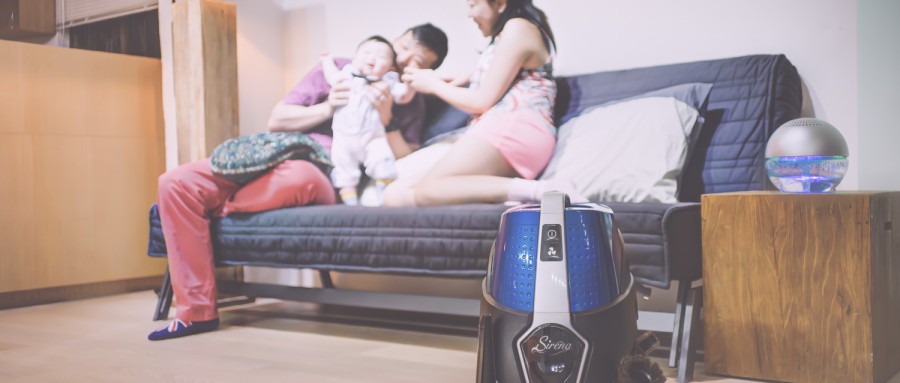 Dry vacuum cleaner with disposable or reusable dust bag can not achieve the ideal vacuum cleaning result since a portion of collected dust and allergens is actually being re-distributed back to the space at home when un-mounting the dust bag.
不論是使用即棄或循環再用吸塵袋的吸塵機,最終是沒有達到吸塵的最佳效果。因為在卸除吸塵袋的過程會把剛吸納帶有致敏原的塵埃集中後部份擴散回室內空間。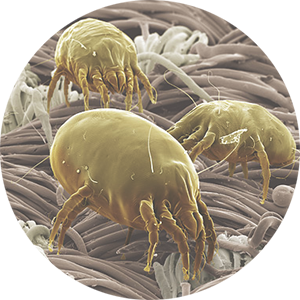 Air pollution is a severe city issue today, particles and dusts in the polluted air arrives at your home via many ways, such as air dynamic and even attaching on the surface of your body and clothes. These particles and dusts carry many allergens. Pollen and dust mites for example. Dust mites is a macro organism with shocking reproductive rate. It is one of the causes of many skin and respiratory allergies, such as Asthma, Allergic rhinitis, Eczema, Sleep Apnea…
現代城市空氣污染嚴重,戶外受污染空氣中的懸浮粒子及塵埃經多種途徑侵入您的家居,例如空氣流動甚至附在從外出回家的您的身體和衣物表面。這些懸浮粒子及塵埃帶有各種致敏源,例如微塵,花粉和塵蟎。塵蟎是繁殖力極高的微生物,它是在家居對家庭成員尤其嬰兒小孩所產生的過敏症(如皮膚過敏,鼻癢,鼻敏感,哮喘,濕疹,睡眠窒息症)的原凶。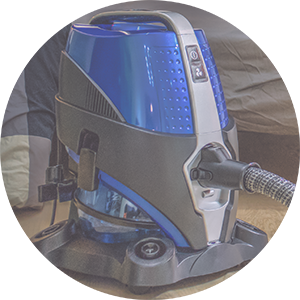 Sirena water vacuum cleaner uses water to trap dusts and allergens in it's water tank. Simply flush the water into toilet and then clean the water tank. Absolutely no dusts and allergens is being re-distributed back to your home.
Sirena水洗式吸塵機把吸入帶有塵埃的空氣抽進儲水箱內,充分利用水的天然過濾能力把塵埃及附於其上的致敏原隔離在儲水箱內的水裡。然後隨排放污水方式離開家居。最後只須一般清洗儲水箱就確保塵埃及致敏原不留於家中。